Breakfast, lunch, snack and happy hour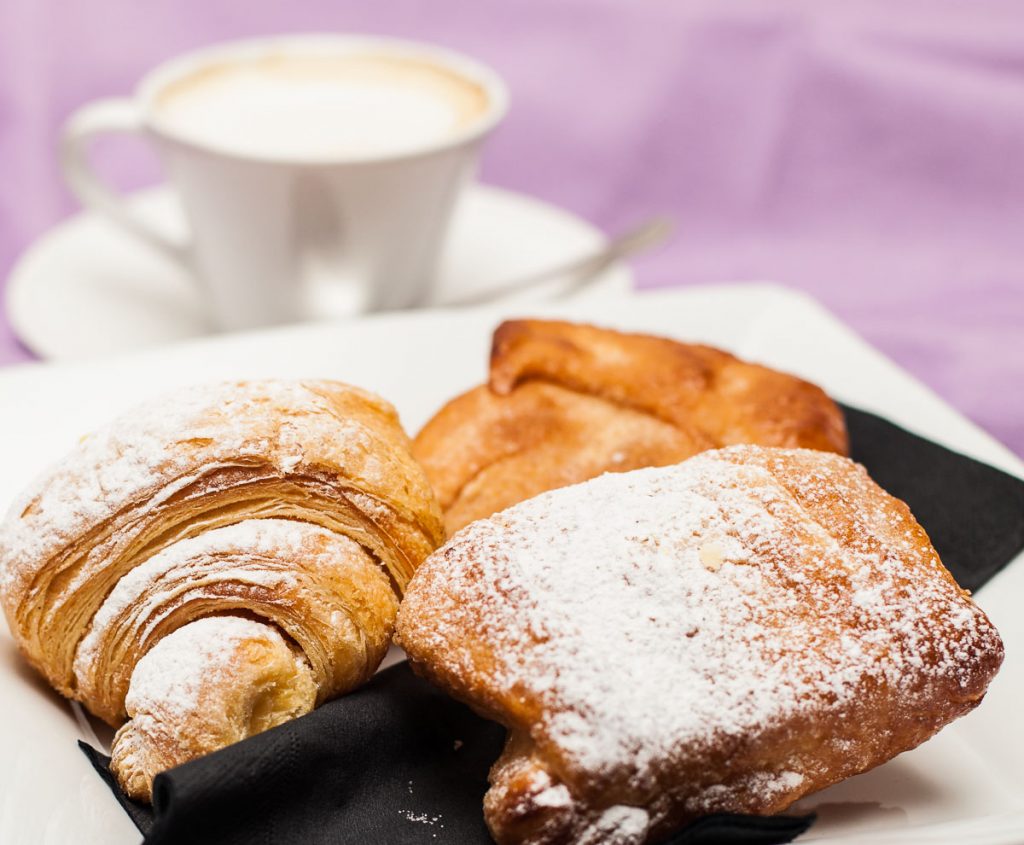 Breakfast is a sacred ritual none can give up! We start at 5.30 am with freshly baked custards, puff pastries and every kind of croissants you can think of. That's our way to wish you to have a good day!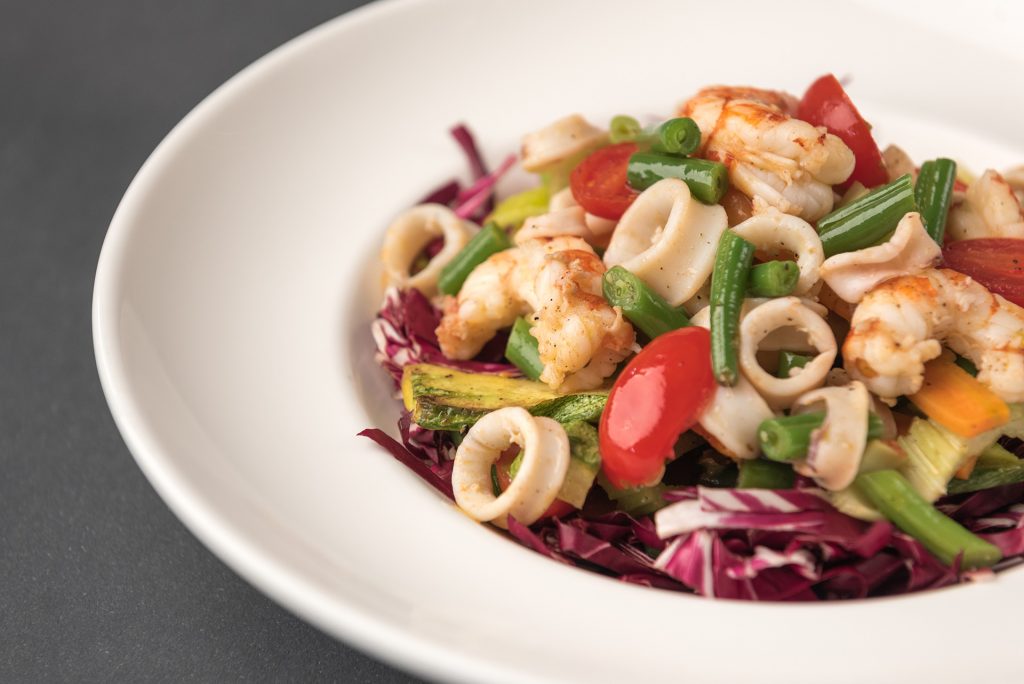 The lunch, designed by our chef for those who don't have time go back home, or for those who want to indulge in a midday break. From 12.00 to 15.30, we serve new dishes every day, in which the highlights are the freshness, the exquisite flavour and the variety of choices. The meal is delicious, the service is quick, and the welcome is always warm.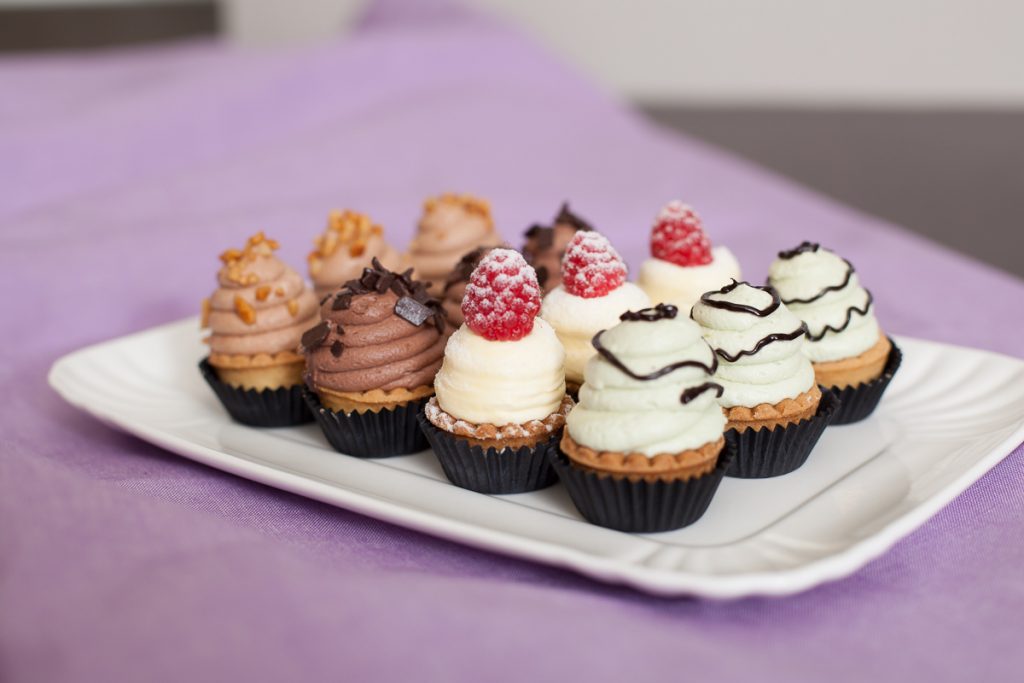 The afternoon snack is an indulgence you'll never regret, especially when you find yourself in front of a whole counter full of sweet and savoury treats.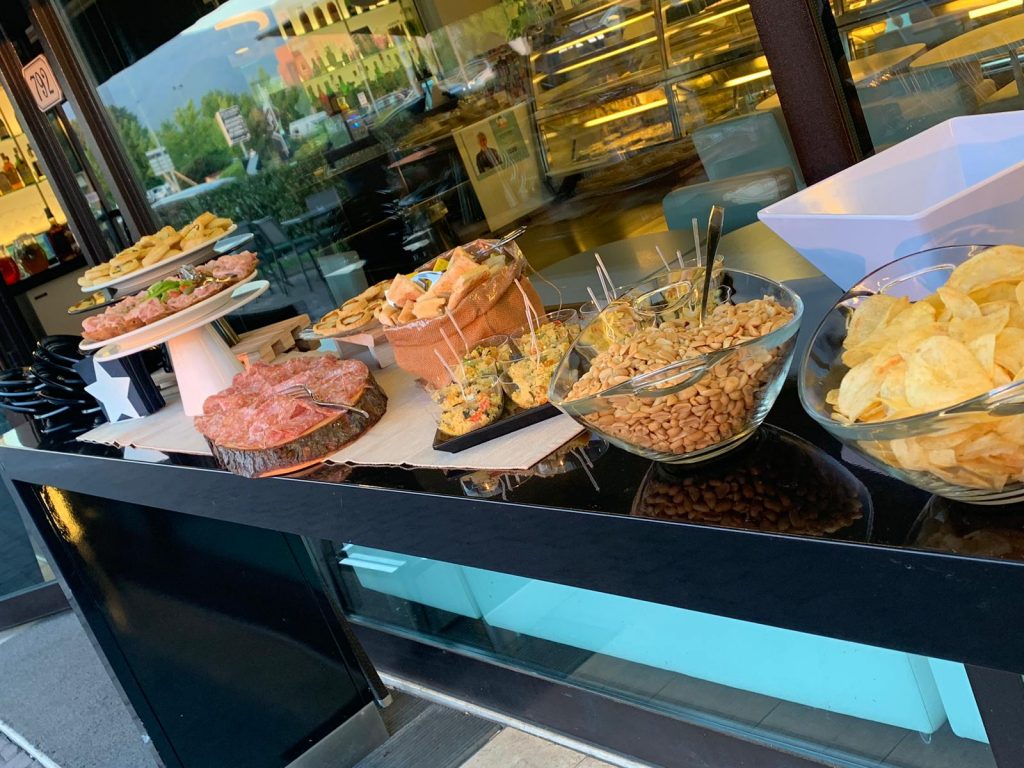 At 18.30 it's time for the aperitivo, the refined Italian happy hour: with good music and surrounded by the right atmosphere, you will sip a glass of nice wine or a beautiful, colourful cocktail, while indulging in fancy appetizers.